At the confines between Sardinia and jazz: Joe Chambers, M'Boom Re:percussion, Summit Quartet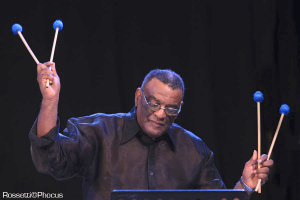 An integral part of the history of jazz, both as a drummer and a percussionist due to his collaborations with Bobby Hutcherson, Archie Shepp, Wayne Shorter and Max Roach in the percussion ensemble M'Boom, Joe Chambers also plays the piano in what he himself defines as Stream of Consciousness; in other words, the awareness and the spontaneous expression of a cultural heritage absorbed in his DNA. Thelonious Monk ranks among his main points of reference, both for the choice of repertoire and, partially, for his approach to the keyboard. Thematic segments of Monk's moods slowly emerge from masterfully amplified sensible pauses. You can catch a fragment of Pannonica within the development of a sparkling version of Nica's Dream by Horace Silver. His relationship with the Standards can be heard in a very thoughtful Never Let Me Go, but above all in Lush Life, performed with a richness of nuances. The Rhythmic component is particularly enhanced in his sensitive interpretation of Airgin by Sonny Rollins. After all, Chambers, the pianist, has a strong point in the continuous action of his left hand which keeps drawing dark figures in the low register slightly evocative of Ahmad Jamal, Andrew Hill and Mal Waldron.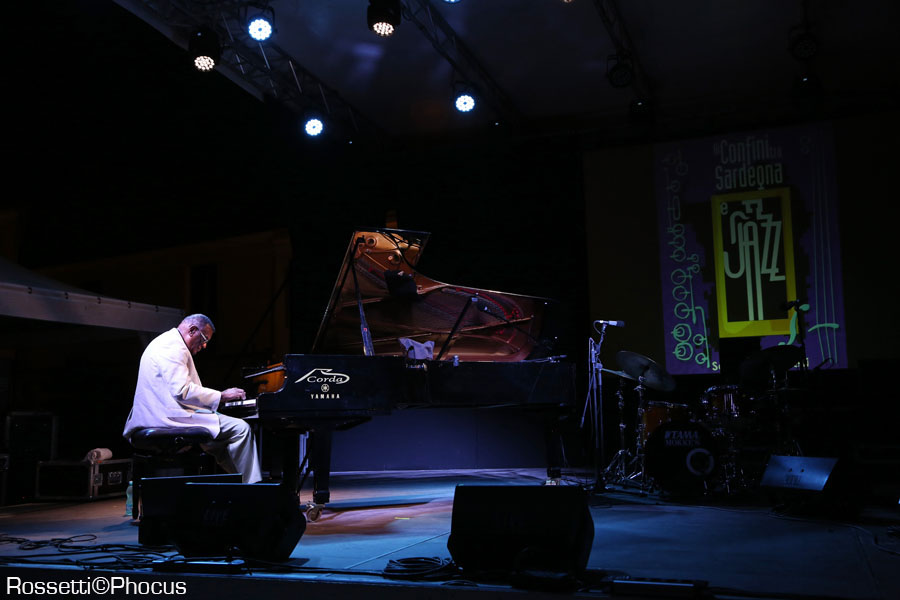 As a vibraphonist and a director, Chambers guarantees continuity to the revolutionary message launched by Max Roach with M' Boom Re:percussion, an extraordinary percussion ensemble that united the language of jazz with African and Afro-Cuban elements on one side and influences of chamber music on the other. In addition to Chambers , the remaining members of the historic ensemble are Ray Mantilla (congas, bongos) Warren Smith and Eli Fountain who divide themselves between xylophone, marimba, timpani, gong, tubular bells and small percussion instruments. Diego Lopez joined them on drums. Preceded by the screening of an unpublished movie of a solo concert by Max Roach in Sant'Anna in 1995, the current ensemble was enriched on this occasion by Marc Abrams (bass), Pietro Tonolo (tenor and flute), with an evident reference to Roach's Double Quartet in the string Quartet consisting of Silvia Congia and Anna Floris (violins), Tommaso Delogu (viola) and Rebecca Fois (cello), young musicians from Cagliari.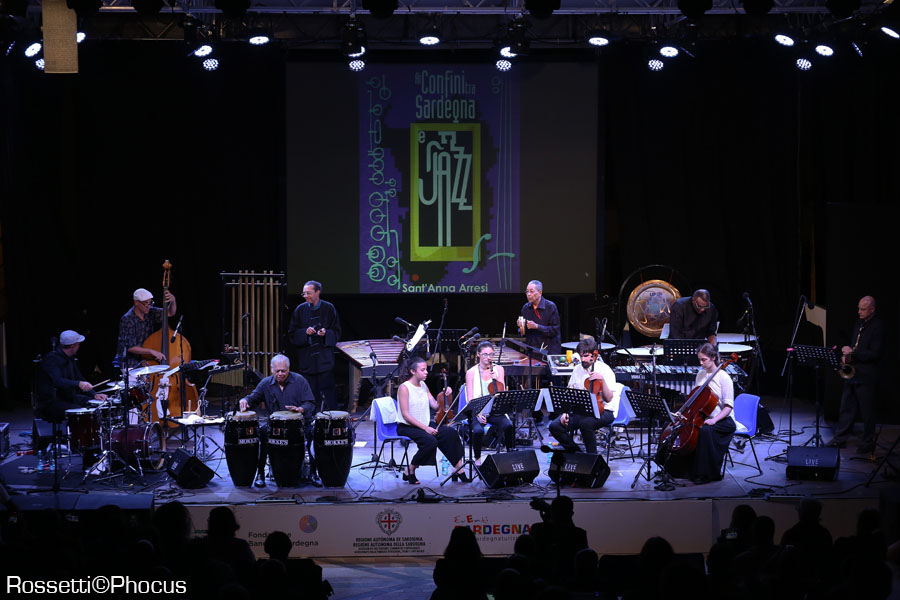 The enlargement of the ensemble leads to a deepened analysis of a vast gamma of material. The strings and Tonolo, always concise and impeccable, tiptoe in the epic breath of It's Time by Roach. With more and more effectiveness and ease they penetrate the marvelous arrangement of Come Back to Me by Janet Jackson and in the texture rich in Latin flavor of Bobby Hutcherson's Poem for Ravel. The potential of the collective, the variety of timbre and the polyrhythmic substance are best expressed in the pieces based on the clave (for example, Pomponia), and find their highest expression in contemporary sounding sections.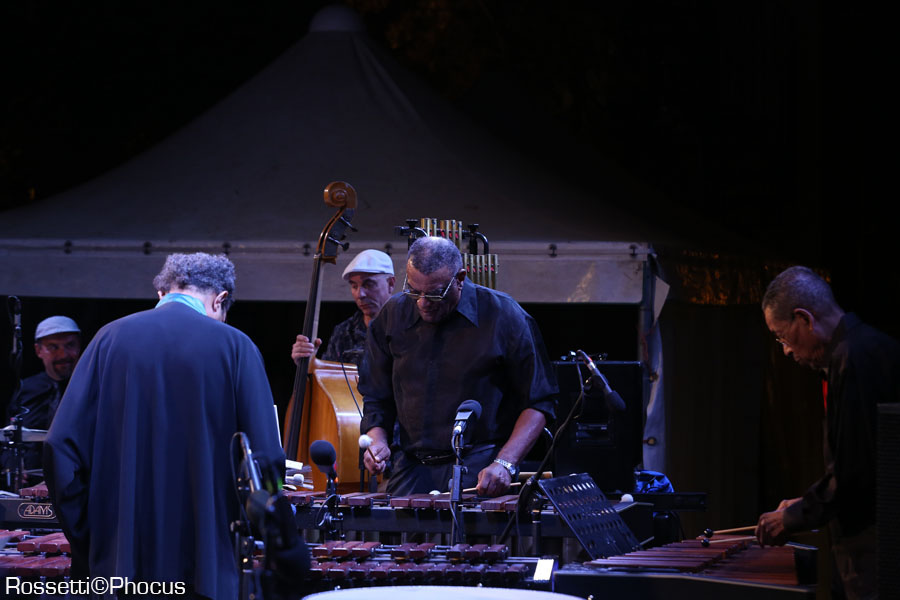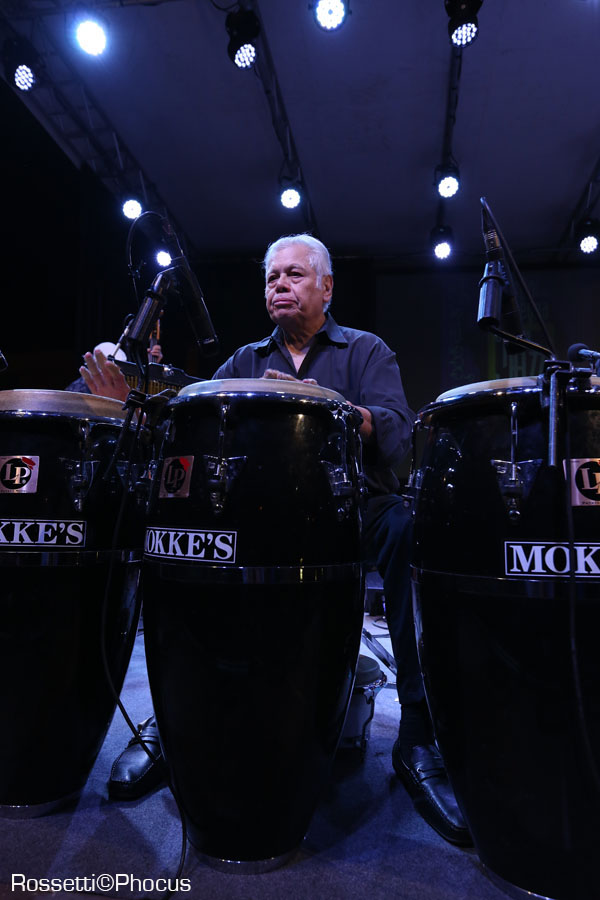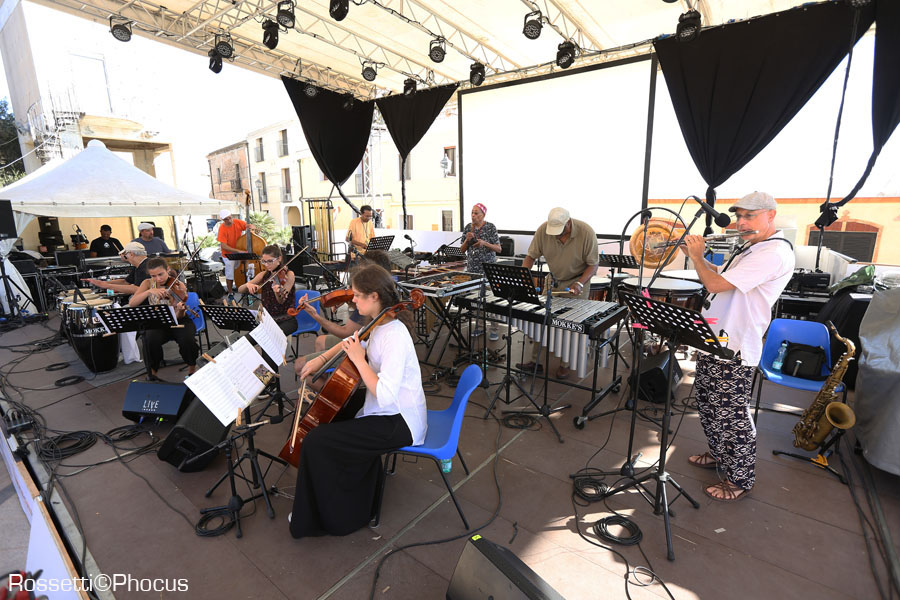 Landscapes, written by Chambers, is centered around the constant exchange of intentions with suggestive contrasts of timbre, especially between vibes and marimba or among congas, drums and timpani. The creativity and the sensitivity of these masters are also manifested in the different sounds of small percussion instruments and the ability to gauge dynamics (Formidable dialogue between Fountain on xylophone and Smith on timpani). In this respect, even the beating of your chest and long rhythmic breaths can become living material and an effective starting point on which to articulate any kind of musical structure.